Top 10 Video Marketing Strategies For 2019

The world is stepping in an era of perceptions. What you see and hear, stays in the mind and what is out of sight; gets out of mind. The online markets too have transcended into now becoming a kind of a 'video zone'. There are videos for anything and everything.
Instagram, Facebook, Twitter, etc. all the social media platforms that matter, support video marketing. Here are the top 10 strategies that we think will rule this roost in the year 2019:
1. ANALYZE THE VIEWERS: This is compulsory to reap benefits of video marketing for business. You need to understand the viewers who are intended to see your video, understand their requirements and effective viewing patterns. Your video should be based on this research.
2. A GOOD STORY ALWAYS WORKS: Create an interesting story directly or indirectly related to your product or services. This 'hooks' up the viewer to your content till the end and is the most effective video marketing strategy. He or she may even end up 'liking' and 'sharing' the video, if it touches them somehow.
3. FOCUS IS THE KEY: Always remember that your video is intended to sell a brand name that further sells a product or a service. Thus, your videos should be positioned in a manner such that they create the intended spur, but around the brand involved.
4. VIDEOS ALSO REQUIRE SEO: As we marketers say, 'Content is nothing, if not search engine optimized'. This stands true for the videos as well. All videos need to be made easily search-able with appropriate tags, meta-tags as well as alternate text.
For this, you could choose to hire companies like Seo Services India we are the best SEO service agency in Delhi. As an additional tip, the SEO keywords should also be included in the alternate text to further push your video content.
5. VIDEO POSTING PLATFORMS: As stated above, all major media platforms fully support video content. Then again analyse the viewers based in separate platforms and push in video content suited to them. For example, 'Instagram' is the most sought platform for direct retail. Whereas, 'Linked in' is the platform for business-to-business profiles.
6. CALL-TO-ACTION: A video is incomplete, without the appropriate 'ending'. Meaning, it should guide the viewer towards the next step to be taken in order to engage with the brand as well as the product or service involved. It could be clicking on a button, visiting a website, etc.
7. CONNECT THE VIDEO WITH THE COMPANY PROFILE: There are certain basics like company logo, base colors, fonts, etc. that define the online presence of a brand story. Your video content should also be made to stick to this brand story.
8. IF POSSIBLE, MAKE YOUR VIDEO CONTENT OPEN-ENDED: If your intended viewer is looking at your video content, make him come back for 'more'. This shall help you create a loyal viewership and viewer base sharing your story on the various media.
9. PROPER TEXT EXPLANATION IN THE 'THIRD-GRAPHIC' AREA: Use the mostly neglected text space available at the bottom of the videos. You could use it to present a small, but effective introduction or your brand connection with the video.
10. TEST FOR FUNCTIONALITY: As with other technical content, ensure your video is looking good and functioning as intended by the developer on various platforms.
Your videos are your salesperson in every screen. Make it count with the best SEO Company in Delhi…
Published on
April 24, 2019
By
SeoServicesIndia


Categories:
Top 5 Tips to Improve Web Page Speed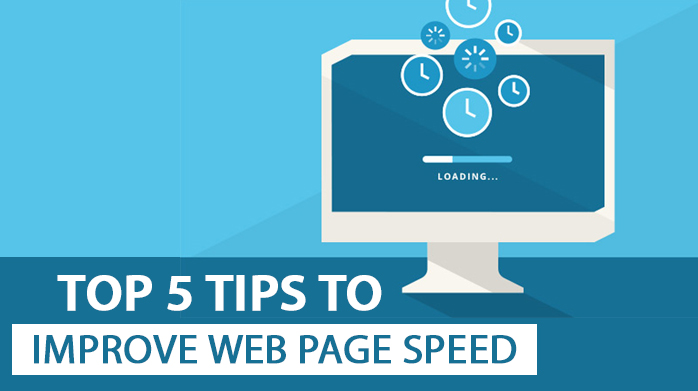 Understanding the concept : Page Speed
Page speed is nothing but the calculation of how quickly the site page and content loads up. There are multiple tools available on the internet for perfect page load speed test.
It is often seen that people mix up the concept of "page speed" and "site speed". In short page speed can be defined as the total time required to load up the page termed as page load time.
You can quantify the speed of the page with help of insights that is developed by Google for the purpose.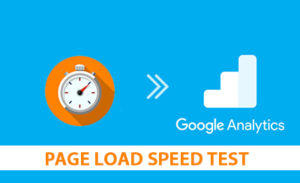 Speed score of the Page insights is consolidated from the CrUX (Chrome User Experience Report) and outlines on two very important aspects of the speed metrics namely: –
(i) First Contentful Paint (FCP) &
(ii) DOM Content Loaded (DCL).
Tips to Improve Web Page Speed ~
1. Reduce Image Size.
Image size plays very important role in your website. Sometimes images are very large that they slow down your website performance. We SEO services in India, digital marketing agency  that can help you to get that done easily. You can see the impact on image by Pingdom tool. Run the page speed test then check result after request initiate. Also there are various tools present for image compression like WP Smush.
2. Lighten the HTML, JavaScript and CSS.
By upturning the code which includes commas, spaces and not required characters the speed of the page can be substantially be boosted. SEO service agency in India is one reliable option to go for the fulfilling the services. While on the other hand not forgetting to get the unused codes, comments and formatting removed as Google suggests a tool known as UglifyJS for such purpose.
3. Minimise The Redirects.
Every time a page is directed to another page the visitor no doubt encounters increased while waiting for the HTTP request and response cycle completion. This can therefore enhance result in better website speed optimization.
4. Get Rid Of The Render-Blocking JavaScript.
The browsers need to fabricate a DOM tree by interpreting HTML right before the page could be rendered. If it happens to be that the browser comes across a script during this process. In order, this should be stopped and compiled for the continuation.
5. Making Use Of CDN.
CDN stands for Content Distribution Network better known as Content Delivery Networks. These are the networks that are preferred for distribution of content delivering load. Substantially the replicas of the site are based at not just one but multiple data centres in diverse geographical areas. So that the users avail a much quicker and more reliant access to the sites.
Hope all these points will help to help to reduce web page speed of your website, for assistance you can get in touch with us, as we as the best seo company in delhi, is here to help !
Published on
April 19, 2019
By
SeoServicesIndia


Categories:
Techniques To Improve Seo Rankings In 2019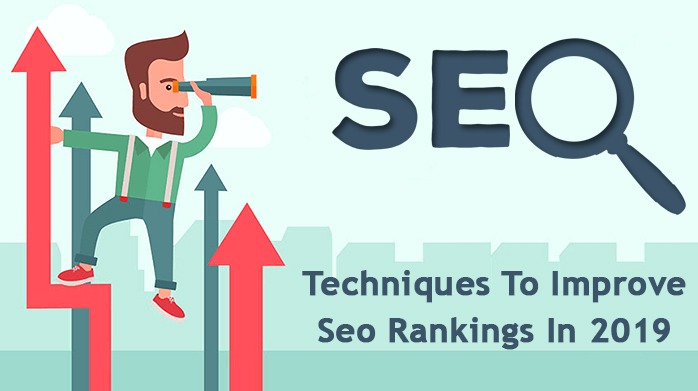 Seo Rankings is a must for every business these days, so seo services India brings you all with latest seo strategies to boost your business & its rankings on SERP'S.
Here are 7 SEO strategies that every business needs to adopt:
Useful, High-Quality, Relevant Content
'Dwell time' is the amount of time for which guests stay on your website before they log off. This estimate represents the value as well as visitors' interest in your site. With engaging and authentic content and visual presentation, visitors tend to stay longer.
Page Load Speed
Most search engines also consider the loading speed in their SEO ranking algorithm.One can verify how the loading speed improved after the optimization by studying the Google Speed Insights report.
 Image Optimisation
SEO services in Delhi & NCR help to make sure the visual communication of your site works well on the SEO front.It is an instinct that users are more likely to respond to images before reading content.
Therefore, an informational and appealing image can lead to positive purchasing attitudes. Also, in many cases, good photos can represent for your brand's style, information as well as the core value you desire to deliver to your customers.
 Header Tags
Nobody desires to read a wall full of text without segmentation and the difference between standard content and the big idea. The SEO service provider in Delhi helps to differentiate among headings. Thus search engine optimization company brings visual effects which help visitors follow your content more easily.
 Outbound Links
Linking out to strong authority sites can support customers to find helpful and credible sources of information. Also, this can significantly add to your site's relevance. The more fit is your content, the more prominent the ability to displayed as the first article on the result list.
 Readability
Even a visitor with adequate languages ability will not be willing to digest a wall of code and characters. Many SEO services in India believe that readability is another factor which Google uses to rank websites.
SEO services in India make your website easy to read and understandable.
 Social Sharing
Social sharing helps to optimise your SEO ranking instantly.
Social Network Sites have become well-developed than ever before. Best SEO company in Delhi use social sharing as it significantly contributes to customer's buying power.
Published on
March 16, 2019
By
SeoServicesIndia


Categories: