Voice Search Trends : How SEO And Digital Marketing Will Change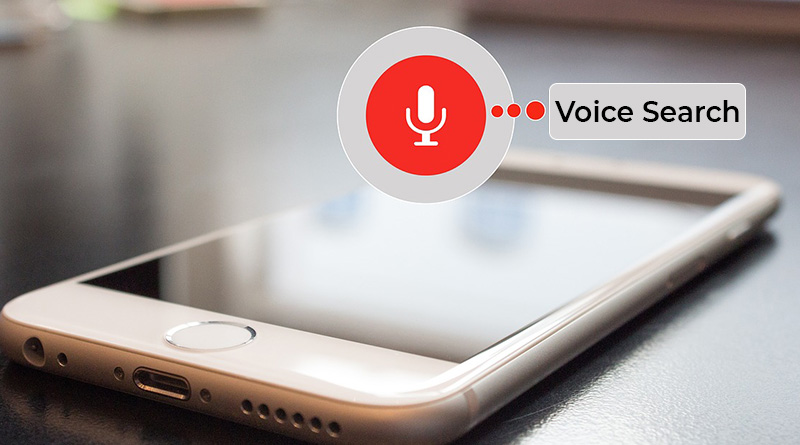 Technology is rising by leaps and bounds. There are smart phones on one hand, which control our lives, and laptops on the other end of the spectrum, which dominate our work life culture. Advancement in algorithms and programming has enabled voice searches with ease.
There's no need to type out long queries anymore, a simple question to your mobile's personal assistant will do the task just fine. But what does this imply for digital marketing policies?
SEO or search engine optimization is the key feature of digital marketing. Keywords placed cleverly in web content make it more appealing for search engines and ultimately, gets the page more traffic. Keyword marketing is, therefore, a calculative business with a lot of research required. However, voice searches bring a whole new game into the picture.
So, what does this imply for the future?
Local searches: voice searches are quickly replacing normal searches due to their speedy nature. This implies that people usually use it on the go, to search for places near them or to call for appointments. This means, for SEO, keywords must include phrases like 'near me' or other semantics.
Increased complexity: Search engines now come equipped with weapons for guessing context from long queries which dictates a change in keyword marketing. The long tail queries have to include words such as 'when', 'where' and include keywords based on the contextual refinement of user searches.
Focus on specific keywords will be less as opposed to long tail keywords and broad search terms. In other words, more natural words than corporate tongue will be involved.
Increased audio based interactions: audio searches need to return more audio specific results, which will configure the search engine results page away from a visual mode of interaction. Searchers often won't have time to read through long info-graphics or web pages. This means digital marketing has to shift to incorporate new result representation.
All these considerations when factored in will introduce heavy changes in content marketing and every local SEO agency has to step up their games. Keeping pace with modern changes is not something any SEO agency in Delhi can do. This is where we live up to expectations as the best SEO agency in Delhi, with our expert team of dedicated professionals who know how to market your content to keep you afloat in this heavy competition.
Published on
February 4, 2019
By
SeoServicesIndia


Categories:
5 Doubts About Seo You Should Clarify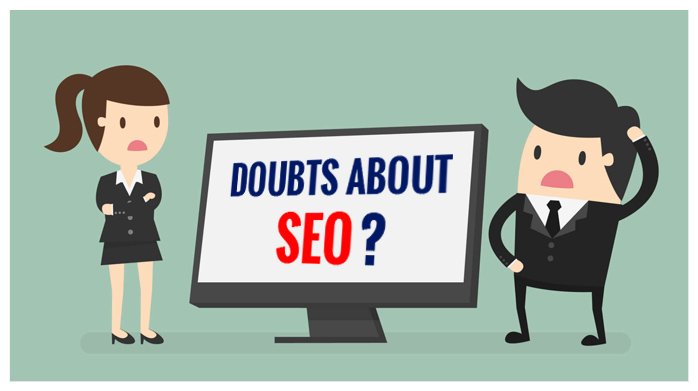 SEO is nothing new to the digital marketing platform and has been utilized by all the top companies for website promotion on the Search Engine Result Page and get better traffic. There are several SEO doubts which need to be addressed and clarified.
Doubt 1: How to use Keywords in content?
Google adores good content and if you want to rank better on the Search results, good content is a must. Now there is another question of using keywords in your content. If you are trying to use keywords just for Google and not human then you can see the negative impact. You should emphasize on creating content for the customer and use keywords wisely in your meta description.
Doubt 2: More links or More Content?
Google keeps updating its algorithm to rank website and with new Google's algorithm updates (Panda, Penguin, and Hummingbird), Google has made it clear then you can't improve your rank just by adding a lot of links. The quality of the links back to your website will also play a vital role, hence, along with adding quality links, you must invest more time in improving the content on your website.
Doubt 3: Is SEO all about fooling search engine with a collection of neat tricks?
No, No and definitely NO. If you are just trying to fool the search engine with a bag of tricks then, in turn, you are fooling your users as well. And even if you manage to get a surge of traffic, in the long run, you will suffer because you didn't have any means to the end. SEO depends upon a lot of different factors and if somehow you manage to use some to rise in ranks, ultimately you will suffer to keep up.
Doubt 4: How XML Sitemap helps your website?
If you want to create a crawl able website then XML sitemap is a must-have for you. So the question is, Does XML sitemap helps to boost your rank on search results. To which the answer is- Directly- No, Indirectly- It may. XML Sitemaps aids Google to find and index the web pages you want to be indexed first. With indexed URLs, your website will be more visible which can help you rise through the ranks.
Doubt 5: How long it takes to rank high on Search Engine Result Page?
SEO is a long-term process and if you think that by availing SEO services from the best SEO company, you will rank in the top 10 overnight. That's not gonna happen. It will take time and cleverly devised strategy to rise through the ranks.
You will see the results with the best search engine optimization company but you have to be patient. Search Engine Optimization services will take time to get you to high rankings, it never going to be happening in a day, week or even a month.
These doubts and many more like these will always be an obstacle in your path because of which you won't be able to utilize the full potential of SEO. So, the best solution for you is to leave this to digital marketing experts, SEO Services India has done a remarkable job in exploring the extents to which SEO can help you and can do wonders for you in digital marketing. With a dedicated team of experts, SEO Services India always delivers the best result for your brand.
Published on
August 10, 2018
By
SeoServicesIndia


Categories: