Is Online Reputation Management The Most Trending Thing Now?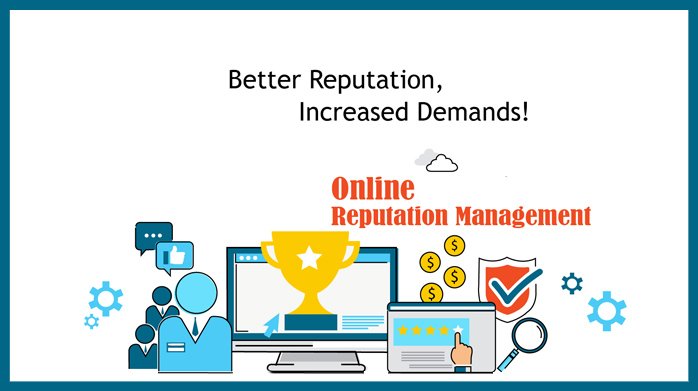 Before I say anything, I have a question for you. What's the first thing you do when you are looking for a restaurant to dine-in or order something from there? I can guarantee that you look for its rating and review online.
Now if you see that the place have low ratings or bad reviews, you most likely opt for some other option. So, that's important your online reputation can be nowadays. A bad review or a low rating can make you lose a large number of customers just like that.
Now getting to the title of this blog, yes online brand reputation management is the most trending thing now. With the rise of the internet, you can flaunt your success as much as you want but it makes it equally hard for you to hide your failures. Your social reputation can be the tool for your success or the cause of your business's demise, all that depends on brand monitoring and online brand protection.
In the present time, the competition between brands is more than ever and it's a "You miss, I hit" scenario out there. You need to be aware of everything there is about your brand online. Now, that's easier said than done, with hundreds of bloggers, rating websites and reviewers online, it's hard to keep track. That's where you will need professional help. You can avail online reputation management services from SEO Services India which is an ORM Company in Delhi with a proven track record and years of experience.
Although I have highlighted the fact about ratings and reviews, that's not all there is when we say "brand reputation". Today's online shopper has a strong hold on brands and that is true for any brand, no matter how big or small they are. With the power of social media and hundreds of review sites, the customer now holds the power to create a brand's reputation.
Your brand's online reputation depends on a mix of the following factors:
Brand Transparency
Social Good
Integrity
Inspirational Branding
Staff Treatment, and
Of Course, Quality of Service
SEO Services India is an Online Reputation Management Company in Delhi which concentrates on the brand management of various major organizations and has a well-proven track record. It is very important to properly analyze any cause of bad reviews your brand have and resolve them before it cause any further effect.
Published on
September 10, 2018
By
SeoServicesIndia


Categories: